Tonight we have the beautiful and brilliant Tracy Hahn-Burkett!
She is a writer who often focuses on adoption and other topics inspired by her transracial, multicultural, interfaith, formed-by-adoption-and-biology family. A former Washington D.C.-based public-policy advocate, Tracy traded suits for blue jeans and fleece when she moved to New Hampshire, where she lives now with her husband and two children. She blogs at
UnchartedParent.com
, has published more than two dozen essays, articles and reviews and she's working on her first novel—when her kids let her.
Okay, I'm pretty much feeling like a slacker..
Our most excellent topic tonight? International adoption, blended biological and adoptive families.... I can't wait!!
Where can you find Tracy?
At her site:
UnchartedParent.com
Via email: THahnBurkett@UnchartedParent.com
And Twitter: @THahnBurkett
A big THANK YOU to My Little Pony (check out their
Facebook Page
and make to sure to follow them on Twitter @mylittlepony!) for sponsoring the show!! We will be giving away a darling little pony to a lucky winner tonight!!
To win we have to know you're there.. How do you log in??? Piece of cake..
CLICK HERE ~~~>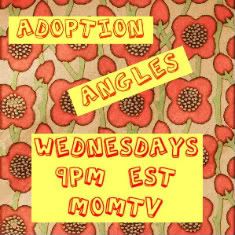 It's super dooper easy to join the live text chat fun... just click on: "Click Here To Enter Chat" and either use your member log in OR type in a chat name and VIOLA.. you're in like FLYNN! We loooove your questions and comments!


Sponsored By: