That's right, we're headed across the Pacific my friends!! Joining us tonight from the Aloha State is my very special guest Aljolynn (AKA Ally).
Ally is an adoptee and proud mama of 20 month old Aidan (whom she calls her Mancub). She was adopted by her great-aunt and uncle, which (although not traditional) is a common practice in the Hawaiian culture. This is referred to as Hanai, which really can't be defined as much as it can be recognized. When not chasing after her Mancub around the park she is busy at work for an LA based PR firm.
Tonight will be sharing her journey with us this evening. 9PM EST.. 6PM PST.. all you have to do is go here: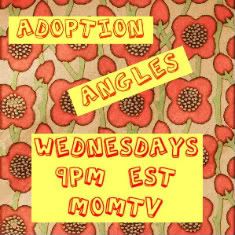 Type a chat name in and THAT'S it! You're IN!
SEE YOU THERE!