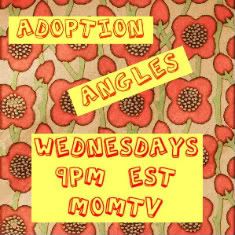 Will not be seen tonight.. as JuneBug so eloquently put it,

"Mommy, you a mess!"

So so true..

I'm thrilled to announce joining me next week on AA is the amazing Erica from Parenthood For Me!! She will be discussing her own adoption journey and amazing organization.. it'll be a blast!!



So, enjoy your Wednesday night ya'll and I'll see you next week!!! :o)