Saturday, June 13, 2009
Posted by

Melissa
at 10:13 AM
3 comments


Links to this post
Thursday, June 11, 2009
Happy Birthday To You
Happy Birthday To You
Happy Birthday Dear Naaannttiieee
Happy Birthday To YOU!
AND MANY MOOOORRREEEE!!!!
We love you dearly, Nantie. Thank you for joining us on this journey.. we couldn't of done it without you!!

Posted by

Melissa
at 6:00 AM
0 comments


Links to this post
Wednesday, June 10, 2009
Here is a little ditty from our camping trip over the weekend. For those of you that mock my sense of adventure and heartiness (
BRENDA
), I have proof that I did actually have to dig deep and truly rough it.
Our crew went swimming Saturday morning (remember
the thong
?). By early afternoon it was time to pack it in and head back to the rig. DH, Auntie MooMoo and Uncle Kiwi had a tee time while Jack, Jill and I were going to stay behind for Quiet Time. A cold beer, chewy chocolate cookies, hot shower and WiFi anyone? One word:
Heaven!
I am a good little camper and know how to take sailors showers (turn the water off to conserve while lathering). Although we were in a campsite with plug ins DH decided not to hook up the water, assuring me we had enough.
Uh huh.
I was covered head to toe with soap and hair dripping with conditioner when, you guessed it, the water sputtered and ran out. I had 2 kids asleep (one on the couch up front and one in our bed in the back) and not an adult family member in sight.
FOR HOURS
.
My survival instincts kicked in. I grabbed a towel, burst out of the bathroom, ran across the rig to a cabinet and pulled out a case of bottled water that I drug back to the shower. Did I mention all the blinds were open? Poor neighbors.
Look out Man Vs Wild, there's a new kid in town:

Posted by

Melissa
at 9:12 PM
3 comments


Links to this post
Tuesday, June 9, 2009
I'm scared as hell.
I don't usually let the what-if's creep in often but when they do, I get knocked for a loop. I awoke sobbing from a dream the other night. We were packing Jack and Jill's things up and they were going home. I couldn't shake the sadness the rest of the day but didn't let on. I kept a smile-on.
We all do.
The very idea of Jack not running down the hallway in the morning (with his hair bonking up and down and that angelic smile) or not seeing Jill dance or hear her sing (so off key it should be illegal) makes my heart literally ache. The thought of not being able to watch them grow up and the possibility of never seeing them again is unimaginable.
No matter what the outcome, both children are going to face more grief and loss than most of us have ever had to deal with.
At five years old
. We've got to be adults and be strong.
In front of them, anyway.
I confess I am a weak little human that hopes to one day grow up to be as brave as they are now. They are my little heroes.

Posted by

Melissa
at 9:00 PM
5 comments


Links to this post
Monday, June 8, 2009
This is NOT and I mean totally
NOT
Auntie MooMoo making people do double takes at the pool on Saturday. She would never (EVER) wear ANYTHING like this.
I Capture
Perfect Moments.
(HAPPY BIRTHDAY, SIS! You still rock it in a thong, girl!!)

Posted by

Melissa
at 5:23 PM
4 comments


Links to this post
Saturday, June 6, 2009
Posted by

Melissa
at 3:43 PM
3 comments


Links to this post
Friday, June 5, 2009
That's right, we're headed off into the Colorado Rocky Mountains for a weekend of hunting and gathering. Armed only with our basic instincts and survival skills, we will brave the wilds.

Er, not really.

I'm sitting here staring at the hysterically huge list of stuff I need to load into the motor home and somehow have it ready to roll outta here mid afternoon. Keep in mind I'm working until noon-ish. Movies, food, clothes, golf gear and Lord help me if I forget Jack's blankie (I shiver at the very thought).

I'm going to need a vacation from our vacation!

Nantie is staying home and tending to the herd o' canines. I pray they stay quiet long enough for her to relax and enjoy herself!

Stay tuned.. should be a hoot!
Posted by

Melissa
at 6:00 AM
1 comments


Links to this post
Thursday, June 4, 2009
A few nights ago Jill was hanging out with me while I was cooking dinner...
Jill: Big girls wear bras but little girls don't right?
Me: Yep.
Jill: When I grow up I'll wear one, too, right?
Me: Yep.
Jill: Prolly when I'm 7, right?
(Visions of DH sitting on the porch, packing heat and plucking off possible suitors are dancing in my head).
Me: Um, no. Older.
Jill: 9??!
As if on cue (without missing a beat) Jack races through the kitchen yelling over his shoulder, "I wanna wear a bra, too!!!!!!!"
Ah sweet (comic) relief!! End of discussion..

Posted by

Melissa
at 2:00 PM
4 comments


Links to this post
Monday, June 1, 2009
Jack and Jill: "Huh?"
DH: "Knock Knock!"
J&J: "Come In!"
DH: "KNOCK KNOCK!!!"
Me: "Who's there?"
J&J: "OH YEAH! Who is there??"
DH: "Boo!"
J&J: "Boo Who?"
DH: "DON'T CRY!!"
(gales of laughter)
Jack: "Knock Knock??"
DH, J & Me: "Who's there???"
Jack: "Yellow!"
DH, J & Me: "Yellow
WHO
!???!"
Jack: "Yellow is the color of my head, gotta get in my car and go to work now .. but don't cry..."
Jill & Me: Can't speak.. fallen out of the chair laughing..
DH: Shaking head/laughing: "If these kids were any cuter it would have to be illegal.."
Jack just sat there darn proud of his comedic skill. Goofy kid.

Posted by

Melissa
at 8:01 PM
4 comments


Links to this post
Beautiful Barb:
Wonderful Kim (She Just Can't Get Rid Of Me!):
My Girl, G:
Amazing Alyson:
Totally Awesome Toni:
My Girl Michelle:
Lovely Lisa:
The Amazing Ladies At:

Tiff @
Still Seeking Sanity
Marvelous Mandie:
Not So Ordinary Kristin: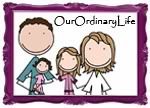 Loves Me My Snarky Mom: