CLICK HERE ~~~>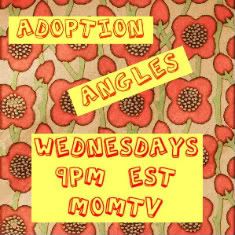 Join me tonight on
Adoption Angles
with my very special guest, Ruth. She is a Mommy via fost/adopt and
boy howdy
, does she have an awesome journey to share!
Let me tell ya, it's crazy easy to join the live text chat fun... just click on: "Click Here To Enter Chat" and either use your member log in OR type in a chat name and VIOLA.. you're in like FLYNN! We loooove questions and comments!
We're on live
tonight
at 9PM EST (that's 6PM for all my west coast besties!!)... come join us and BE INSPIRED!!!